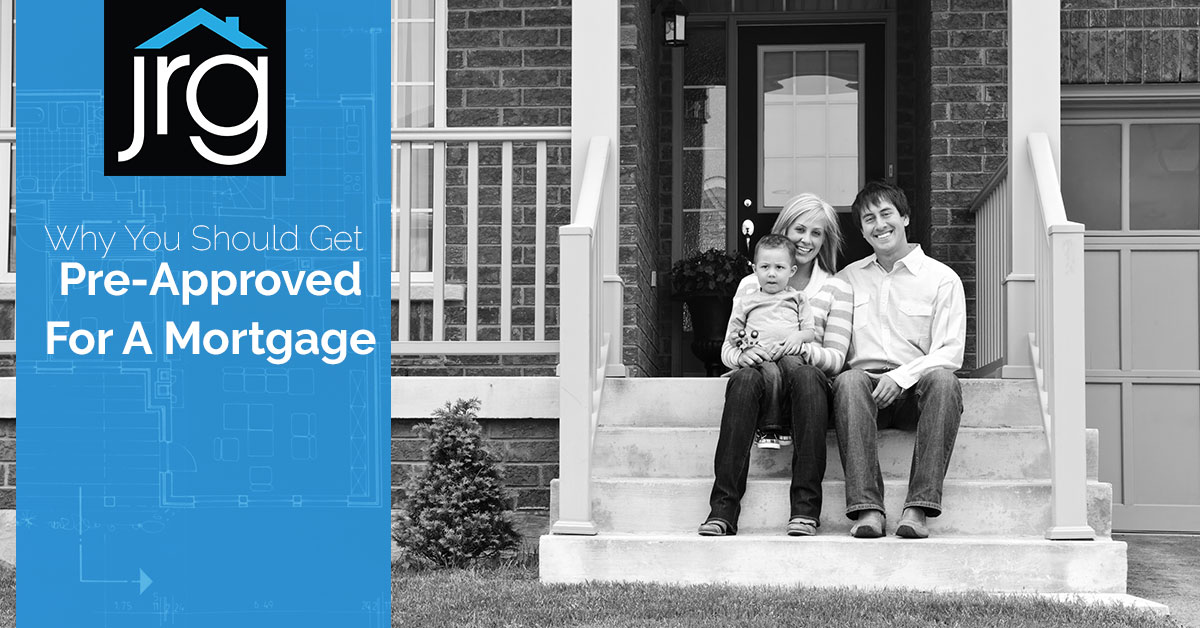 Unless you are able to buy a house with cash, you will need to obtain financing before you can close on the home of your dreams. There are many different kinds of mortgage financing options available and many lenders willing to lend the money you need. However, you — and the potential seller — will not know what you are eligible for until you ask. Mortgage pre-approval is based on several factors, including your income, stability, and other financial obligations. Approvals for different mortgage products from the various available programs will let you know what you qualify for and the price range you can afford. A pre-approval will allow you to gauge finances better because it will list your approved loan amount, the interest rate, and potential payment amounts. Why does all this matter when you are looking to buy a house?

Being pre-approved lets a seller know you are serious.
In the home buying and selling market, there are people at all stages of buying and selling. Some are potential homeowners who have begun looking at homes and evaluating the potential to buy, while others have been on an aggressive hunt for months, looking to lock down their dream home. There are sellers who are casually looking for someone to buy their home so they can downgrade or upgrade, while still, there are other sellers who have long since moved away and are aggressively looking to sell their home as soon as possible — and every situation in between. When you have taken the time to get a pre-approval for your new mortgage, a seller knows that you are serious and that your offer isn't just testing the waters. When a seller has three of the same offers on their home, they will likely lean toward the potential buyer who proves to be the surest deal; this includes earnest money, a serious offer, and a pre-approval that shows that they have put the money where their mouth is.

Allows you to shop confidently.

Shopping for your dream home is one of the biggest purchase decisions you will make, and you are not likely to take it lightly. When you are shopping for the perfect home, you may have an idea, in your head, about how much you can comfortably afford to spend (think your current rent). However, when most people find the home, their eyes can get bigger than their stomachs, so to speak. So, they begin to make negotiations: "I can live without my daily coffee to have that bathroom," or "I could trade my car in for an older model to have that yard," and decide that they can live a little uncomfortable for the sake of purchasing the perfect home. For these reasons, it can be an emotionally tragic day when you are denied your dream home because you cannot qualify for the mortgage. Avoid those problems and get pre-approved so you can look in the right price range to begin with.

Allows for flexibility in negotiations.
When you have someone on your side who has already given you a set amount that they will write a check for, it can make things a lot easier for you in terms of negotiations. For instance, if the amount you are qualified for is much more than the cost of the house you want, you have more wiggle room to up your wager in a bidding war. If your dream home is at the top end of the pre-approval amount, you'll know that you need to hold fast or settle for something a little more affordable. When you do make an offer, the seller knows that it is not contingent on financing and that you are able to negotiate with firm numbers.

Pre-approval is not a requirement for house hunting, nor is it mandatory for putting an offer on a home, it is just the icing on the cake that will help you seal the deal. Whether you are in the research stage of finding a home or you are a serious buyer looking to close on a home right away, you need an experienced realtor to help you navigate the real estate market. For a realtor in Zionsville that you can trust, contact Jones Realty Group.